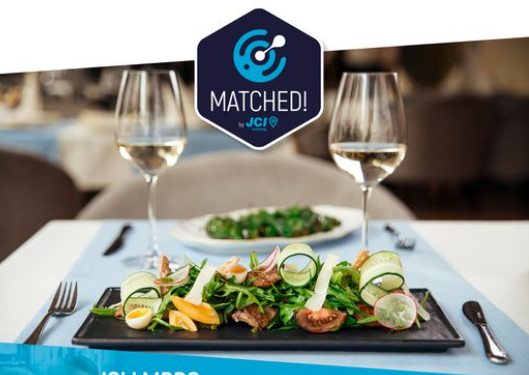 Thanks to the inspirational edition Matched! by JCI Limburg, we are elevating the concept towards a national level. This project also is in line with the JCI RISE initiative, to impact economy and businesses, so no need to say we are very keen on launching the project in the center of Belgium: Brussels.
The ingredients of the Limburg edition are the foundation for a new national version:
It's a business blind date in a great restaurant (at noon). Entrepreneur duo's are being matched based on psychological and economical complementarity.
We are going to work with network partners of JCI like BNI, UNIZO, Voka…
Our target audience are entrepreneurs or entrepreneurial people with that right mindset.
Also, we will find partners that want to connect their company with the unique concept.
And last but not least: we aim at 300 entrepreneurs (150 duo's) and let them do business, thanks to JCI.
JCI members can participate for free (with a no show fee), JCI Sense and Senate members can register for 25 euro (per person) and entrepreneurs (non JCI member) can join for 30 euro (per person).
How does it work?
1. Registration via our form on this webpage
2. You will be matched to your table companion, thanks to on online assessment (many thanks to our partner Thalento)
3.After the match, you will receive the details of the location (restaurant in the center of Brussels on the 27th of April 2023 at noon) and we will do the rest.
Do you want more info? Don't hesitate to contact our director Kenneth De Decker via kenneth.dedecker@jci.be.
Are you ready for
Matched! by JCI
?